Sewage and beer? Yep, it's what we're talking about here in Portland, Oregon!! It's more than an unusual combination but how did this come about? We have a pilot project taking place to herald the cleanliness (after a superb filtration process) of the water from our sewer system. The combination is far reaching, some might say, and takes a significant stretch of the imagination. But, Portland is 'testing the water' with this unlikely idea. The proof will be in how palatable this concoction is. And, the experiment will certainly give rise to our City for keeping impeccable standards of water purification, at the very least. With 2,256 miles of underground pipes that range in diameter from 4 to 144 inches combined with Portland's expertise in beer brewing, that seems potential enough for a decent tasting beer!
Here at Perma-Liner Industries, putting your taste buds aside, we specialize in something else extremely valuable. Since 1999, we have developed a state of the art sewer rehabilitation system. Our Cured in Place pipelining technology can keep the underground infrastructure of your home running smoothly and your landscaping undisturbed. Call us to find out how we can help. Or go online to www.perma-liner.com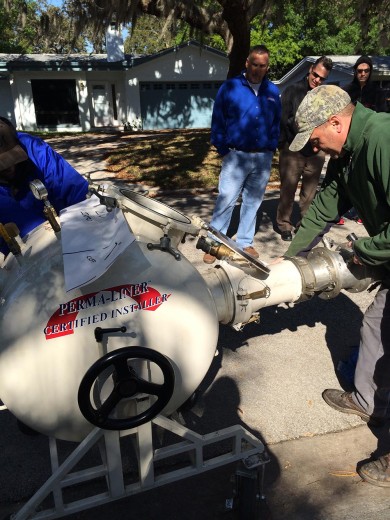 Save the Date!!
Coming up soon: July 28th-30th, Perma-Liner Industries is hosting a special event and we'd love to see you!! We're having our Open House in the Tampa Bay area and it's sure to be a great time. We'll have our excellent staff here to answer all of your questions about Cured-in-Place Pipeline products and our state of the art trenchless technology. Come out and see live demonstrations, share friendly conversations and gain information. Meals will be provided. Please register at no cost: info@perma-liner.com or 1-866-336-2568. Click Here to Register!