The City of Bend has decided to implement new strategies to ensure the maintenance and public awareness of the underground infrastructure. Primarily, the 18 member committee will be made up of proactive, technically savvy citizens.  This task force will advise the City Council of sewer planning and improvements.  The City has expressed concern over sewer capacity and the number of pump stations needing revisions.  There are approximately 336 pump stations in the City. The rapid growth in population has taken its toll on the underground infrastructure, which was not prepared to accommodate these changes.  This ultimately lead to backups and overflows within the system.  The advisory group will take into consideration the residential and business growth, in considering their best line of action.  This will also involve prioritizing projects to keep costs manageable.  All told, the City's objective to rehabilitate the sewer system is projected at approximately $150 million.
Perma-Liner Industries has been repairing and rehabilitating pipelines since 1999.  We have the knowledge base and equipment to offer our best to you.  Our trenchless, Cured in Place technology has a proven track record.  Call us or go online to www.perma-liner.com to find out how we can help.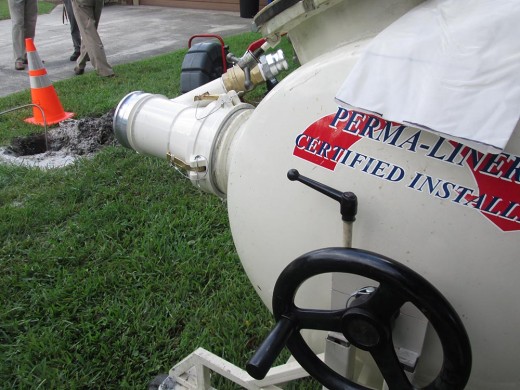 Portland, SAVE THE DATE!!
Mark your calendars because you won't want to miss this!  On Sept. 23rd Perma-Liner Industries is hosting a very special event and we'd love to see you!!  We're having our Open House at our facility in Plainfield, IL… and it's sure to be a great time.  We'll have our excellent staff here to answer all of your questions about Cured-in-Place Pipeline products and our state of the art trenchless technology.  Come out and see live demonstrations, share friendly conversations and gain information.  Meals will be provided.  Please register at no cost: info@perma-liner.com or 1-866-336-2568. Click Here to Register!